Welcome
Boku dake ga Inai Machi (僕だけがいない街 The Town Without Me), also known as ERASED, is a Japanese fantasy thriller seinen manga series written and illustrated by Kei Sanbe, which was serialized in Kadokawa Shoten's Young Ace magazine between June 2012 and March 2016 and received a 12 episode anime adaption on January 8, 2016.




| | |
| --- | --- |
| | This wiki contains heavy spoilers. Read at your own risk! |
Navigation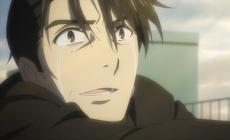 Having regained his memories after talking with Kayo, Satoru confronts Yashiro about his crimes and the incident 15 years in the past. Finding out about yet another cruel intention, Satoru pushes his former teacher to reveal his purpose in the man's eyes. The situation asks for a twist that could make the difference between life and death.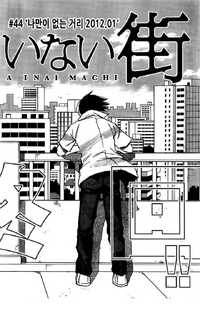 Coming soon...
Current Poll
Do you prefer the Manga or Anime?
If you would like to become an affiliate of the Boku Dake ga Inai Machi Wiki, contact KiwiLapis!
Community content is available under
CC-BY-SA
unless otherwise noted.